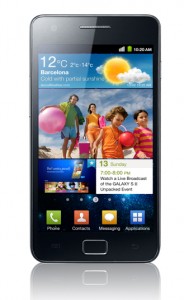 The previous article focused on compatibility with ICE/Kolbi. This article expands the discussion to include Claro and Movistar. Adding these to the mix means that we need to go from quadband (4 band) phones to pentaband (5 band) phones. By the end of the article, you should be able to match your phone, with the bands supported by a Costa Rica carrier.
Think of a cell phone as a super deluxe radio transceiver that works with certain radio frequency bands. It works on the same principles used by CB radios, or family service radios. My fascination with radios began in the 6th grade, and led to being a Communications Officer in the US Air Force during the Vietnam War era. I started my service in the Air Force maintaining microwave towers in Vietnam, and ended it as a radio frequency manager. It was the latter job that made me acutely aware of international standards and conventions for radio frequency usage.
Without getting into technical details, we need to know that lower frequencies, like 854 Mhz, have a broader coverage area, but supports less users. Higher frequencies, such as 1800 Mhz, have a smaller coverage area, but supports more users. Also, the GSM standard was designed to support voice and text messages. The UTMS standard was designed for high-speed data transmission. This is as technical as we are going to get. The rest is just matching numbers on the phone, with the numbers for a carrier.
With the addition of the 2100 Mhz band to the international standard, there are now five bands instead of four (850, 900, 1800, 1900, and 2100). Normally, a carrier uses one of these bands for GSM (voice), and another band for UTMS (data). If you are bringing your phone to Costa Rica, we start with the carrier in your country of origin, and then compare it to carriers in Costa Rica. Mobile World Live defines GSM coverage maps for every carrier in every country.
For example, we learn that the major carriers in the US support the following bands:
AT&T – GSM 850/1900 – UTMS 850/1900 (actual band depends on region)
Sprint – GSM 1900 – UTMS 1900
T-Mobile – GSM 1900 – UTMS 1700/1900/2100
Verizon – GSM 850/1900 – LTE 700 (Verizon does not support UTMS)
Now, lets compare those carriers, with carriers in Costa Rica:
ICE/Kolbi – GSM 1800 – UTMS 850
Claro – GSM 1800 – UTMS 2100
Movistar – GSM 1800 – UTMS 850/2100
Does this mean a phone that does not support 850 or 2100 for UTMS won't work? Actually, most phones will just switch to GSM for data, which is slow (128 kbs, if you are really lucky).
If you are like me, I have a hard time finding my cell phone user's manual. So, I found a site that provides the technical specifications for each and every phone. Phone Arena is huge site. With a little work you will find your phone. When you hover your mouse over a phone, it gives you the technical specifications for the phone.
I played with the site for awhile (actually, quite awhile) and decided my next phone is going to be a Samsung Galaxy Nexus 3, as it is a pentaband phone. I would get the Samsung Galaxy S II, but that breaks the budget.
Like most people coming to Costa Rica, I never though much about cell phone bands, and how they would impact on my phone use here. I bought a phone from a carrier, and expected to work on their towers. My background helped through the learning curve, and I hope this article helps you through your learning curve. If you want to keep reading information on cell phones, check out this article about the most popular phone in Costa Rica, the Nokia 2730.