Buying a House in Costa Rica's Gold Coast, Part 3
Tamarindo Beach in Guanacaste Costa Rica On the third and final installment of Kristine Gorman's real estate adventure in Costa Rica, she runs into a snag in her plans of acquiring an investment property in the Gold Coast beaches of Guanacaste. Still, the Boston accountant persevered and is now one step closer to her goal of retiring in our country with her family. You can read Part One her...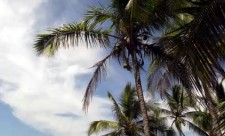 Buying a House in Costa Rica's Gold Coast, Part 2
On Day Three of her Costa Rica real estate adventure, Boston accountant Kristine Gorman gets even closer to fulfilling her dream of retiring in our country. On Days One and Two of her trip to Guanacaste, Kris and her family stayed in Playa Flamingo and were very close to making a formal offer on a home on a condo in Tamarindo Beach. To learn more about Kris and her expat mission, read our previous...
Buying a House in Guanacaste, the Gold Coast of Costa Rica
Source: Flickr Kristine Gorman is a tax accountant from the New England region who is planning on becoming an expatriate in Costa Rica. She is 41 years young and is looking to one day retire here with her significant other and their 2-year old child. She was recently in Playa Flamingo, looking at properties in one of the Gold Coast beaches of Guanacaste. She has been kind enough to share her e...
Once Again, Mel Gibson Lists His Costa Rica Mansion
One of the most famous properties in Costa Rica is once again up for sale. Hacienda Dorada is located in Playa Barrigona, one of the vaunted Gold Coast beaches of the province of Guanacaste, and it is owned by Hollywood star Mel Gibson. A cursory search of news reports published by The Costa Rica Star in the last three years indicates that this is not the first time Mr. Gibson is looking for buyer...
This is How You Register Your Property in Costa Rica
Whereas most foreign real estate buyers and would-be property investors in Costa Rica are mostly concerned with getting a good deal with regard to purchase price, what they should really be thinking about is how to properly enter and document their properties in the National Registry. Hasty or careless attempts at registering properties will only help to create a mess that will not be easy to reco...
A Second Real Estate Development Boom in Costa Rica?
During the first decade of the 21st century, Costa Rica went through a very active period of real estate appreciation and land development. This period coincided with a housing market bonanza in the United States, which came to a crashing halt in 2008 and is widely considered to have been one of the precipitating factors of the global financial crisis. To a certain extent, the develop...
Ecologically Friendly Construction Techniques in Costa Rica
Due to the mild and welcoming weather that can be enjoyed throughout most of the country, Costa Rica is an ideal location for eco-friendly construction techniques. This is a country that has pioneered many sustainable practices over the years, particularly with regard to residential construction materials and techniques. To this end, "eco bloques" (eco-bricks) have been attracting plenty of at...
Playas del Coco Offers Great Real Estate in Costa Rica
The housing market in Costa Rica has been picking up steam in 2014, particularly in the Central Valley and the sprawling Greater San Jose Metropolitan Area (Spanish initials: GAM). The real estate sector, both commercial and residential, enjoyed strong performance in the bottom half of 2013, and the rising middle class seems to be in a hurry to own a piece of the GAM. This urgency is leaving the d...
"No Speculation" in Costa Rica's Housing Market
Although real estate prices in Costa Rica are among the highest in Latin America, the Chamber of Construction does not seem to believe that speculation is affecting property values in the housing market. In a recent interview with journalist Diego Bosque of national news daily La Nacion, Chamber President Guillermo Carazo explained that current profits earned by large residential projects are not ...
Single-Family Homes Still Rule the Market in Costa Rica
A home in La Guacima Despite a growing interest in high-rise condominium towers and apartments among home buyers in Costa Rica, detached single-family residences are still preferred by 66 percent of house hunters. Such was one of the main findings of a research survey conducted by consulting firm Gutierrez and Gallardo and reported by Juan Pablo Arias of business weekly El Financiero. &nbsp...