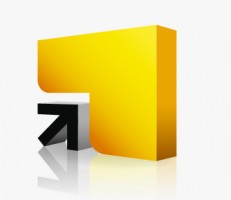 Every new app that challenges a well-established app, such as Evernote, has to prove that it is better. Every new social network needs to offer something to attract users, and keep their interest.
Evernote achieves its status through the number of mobile devices supported, number of browser extensions, number of hardware devices that integrate to Evernote, and the number of add-on apps, such as Skitch. While Pinterest is now the #3 social network, it has problems with mobile market penetration. The only mobile device supported is the iPhone, leaving the rest of the mobile world to its mobile Web interface. Smart Insights presents an infograph showing that 91% of the mobile phone users access a social network via their phone, where only 79% of the PC users access a social network. A study by Flurry indicates a mobile trend towards using apps to access a social network, versus a mobile Web interface. With no plans for an Android app, Pinterest is snubbing 52% of the mobile device market.
Pinning photos to a pinboard is no different than uploading photos to an album. If most of the photos on Pinterest are shared from Facebook or Tumblr, why bother with Pinterest? When it comes to photo sharing, the big photo sharing sites are Facebook, Twitter, Tumblr, and Instagram, with Google+ now in the game. Do we really need, yet another photo sharing network?
Pinterest is about objects that you like, which includes products that you like. While you can easily pin a product from a companies Web site, such as Amazon.com, to your pinboard, brand tracking on Pinterest is not easy. It is like an eBay, without any seller controls. Personally, I find it easier to track a brand on Twitter, Google+, or Facebook. I put Facebook last, as posts from a particular brand often get lost among all the posts from friends. According to a Google study, a whooping 95% of smartphone users find a local business using their phone, and 44% of those make a purchase.
Released on April 11, Springpad 3.0 is a social network that combines the features of Evernote with those of Pinterest. Like Evernote, Springpad organizes notes into notebooks. With Springpad, the notebook can be public, or private (default). You assign a notebook to one of ten categories, and notebooks have hashtags. Springpad, itself, warns you not to include sensitive information in private notebooks. When you create a Springpad account, you have a default notebook called All My Stuff. Springpad asks if you wish to create other default notebooks, such as Quick Notes and Gadget Wish List.
When creating a note for Springpad, the first step is to select the type of note. Is the note for a book, bookmark, check list, movie, album, note, contact, place, product, recipe, task, TV Show, or Wine. This selection is important, as it determines what you enter as a note. For example, if you select product, you get a search option for products, books gives a search option for books, a checklist creates a checklist, and so on. Notes can include photos, audio recordings, barcodes. The nearby option is useful only if there are notes (Springs) that are near to your location. I was unable to find any Springs, whose location was Costa Rica. When you are ready to post a note, you "Spring" the note to a notebook.
Springpad has both iOS (iPhone and iPad) and Android apps, and a mobile version of their Web site. Besides Web access from a PC, there is a Springpad app for Google Chrome, Springpad extensions for Google Chrome and Firefox, and the "Spring It!" button for any Web browser. I was unable to get the Springpad Google extension to work, while the "Spring It!" button does work. The Evernote Clearly extension does a better job than the "Spring It!" button. In my opinion, the Android app is far easier to use than the Web interface.
When compared to Pinterest, Springpad offers more organization and easier searching for movies, books, products, and other things of interest. For example, it was far easier to find products from major stores, such as Amazon. Once you find a product that you like, you just spring it into your current notebook. Should Springpad attract commercial interests in Costa Rica, it would be easy to Spring your favorite stores, restaurants, and other services to your notebooks.
After four weeks of using Springpad 3.0, I don't see it as a replacement to Evernote. I do see it as bringing the Evernote type of organization to Pinterest. With an Android app, I am more likely to use Springpad as a social network than Pinterest. With only five public notebooks related to Costa Rica, but not located in Costa Rica, Springpad does not yet have the local presence that Pinterest has.