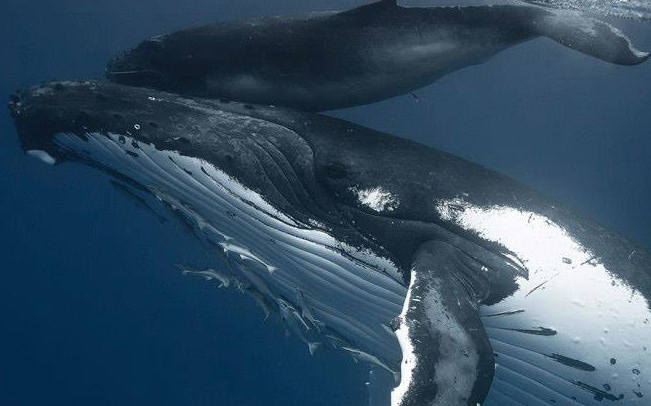 The Whale Festival will be held on Friday, Saturday and Sunday, September 7/8/9 & subsequently on the 14/15/16.
The whale & dolphin boat tours will take place every hour out of the main entrance; sector Punta Uvita of the Ballena Marine National Park.
The tour lasts about an hour and a half and costs 16,000 colones (approx. $32 USD) per adult and 10,000 colones (approx.. $20 USD) for children 3 to 9 years; children between the ages of 1-2 are free and participation is at the discretion of their parents; however, for safety and security, children under one year cannot participate in the tour.
Your reservations can be made by deposit or you can buy your ticket at the box office the day you attend the festival.
We advise you to book early so you can choose the day and time you would like to participate.
To book please send the following details along with proof of deposit:
-Name for reservation
-Number of people
-Indicate how many adults and how many children (please indicate ages)
-Date of attendance
Our deposit information:
BANCO DE COSTA RICA
ASOC TOURISM OPERATORS OF OSA PNMB
Corporate identification 3-002-580329
Checking Account # COLONES: 001-0284695-0
Customer Client Account for transfers COLONES: 15201001028469505
BANCO NACIONAL
Checking Account # COLONES: 100-01-195-000066-9
Customer Client Account for transfers COLONES: 151119510010000663
If you make your reservation in advance, please register at the ticket booth one hour before the tour departure.
How to arrive to Costa Ballena
From San Jose:
Take Route 27 toward Orotina, taking the exit for Tárcoles-Jacó and continue south toward Parrita-Quepos and follow the new coastal highway (Route 34) toward Dominical.
Approximate Time: 3hrs and 30 min.
Alternatively:
From San Jose, take the Cerro de la Muerte (Route 2) to San Isidro and then take Route 243 toward Dominical.
Approximate Time: 3hrs and 30 min.
By bus:
Tracopa Company, San Jose, 200 South West and 50 Liceo de Costa Rica. We recommend purchasing the ticket 24 hours before departure time.
Approximate Time: 3hrs and 30 min.
About the Whale & Dolphin tours
The tour is approximately one hour and thirty minutes and starts at the main entrance; sector Punta Uvita of the Marine Ballena National Park. The main purpose is to search and observe whales that visit during this season. In addition, if Mother Nature allows, we might also see other amazing marine animals such as dolphins, turtles and seabirds. With the desire to respect nature and keep our code of responsible tourism, the tour will comply with security protocols and best practices for sustainable marine tours.
Departure times are indicated for each customer on the ticket, those who make a reservation beforehand can choose the day and time, for those that make direct purchase on the day of, you will be subject to availability and be assigned a tour departure time. The tours will be taking place all day, starting at 8am and running until 4pm, as long as weather conditions permit, our priority is the welfare of clients and staff. The chances for whale watching are between 90-95% because they are animals in their natural habitat and move freely in the ocean.
The primary whale that will be observed during our tour is the "humpback whale", which is one of the world's largest whales; adults have a length of 12-16 meters. The humpback whales are distributed throughout the world's oceans and seas and typically migrate up to 25,000 km per year. Humpback whales feed only in summer in the Polar Regions and migrate to tropical and subtropical waters like ours to breed and give birth to calves during the polar winter. While winter elapses, they fast and subsist on their fat reserves. The whale feeds mainly on krill and small fish and has a wide repertoire of feeding methods, including the remarkable technique of bubble net.
Important note
As stipulated by the management of the Marine Ballena National Park, the boat tour tickets include admission to the park for nationals and residents with identification. Foreigner visitors must pay the normal Marine Ballena National Park entrance fee, which is $6 USD per person.
What to bring:
-Swimsuit
-Sandals
-Shoes
-Insect repellent (optional)
-Sunblock
-Sunglasses (optional)
-Hat (optional)
-Comfortable clothing and cloth
-Water
-Personal medicines
-Camera
-Raincoats or ponchos (optional)
-If you suffer from dizziness or vertigo medication are recommended for this tour.
For more news we invite you to join and follow us on our Facebook page