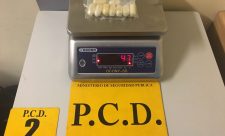 Italian at Costa Rica's SJO Airport Was 17th Drug Mule Nabbed This Year
Saturday, police surprised a nervous-looking Italian man at the Juan Santamaría International Airport (SJO) in Alajuela, Costa Rica. It turns out he was attempt to smuggle cocaine out of the country by carrying it in his stomach. This marks the 17th person to be caught muling drugs this year at the airport, said the Public Security Ministry. Costa Rican Drug Control Police discovered that th...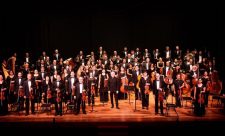 US Conductor to Lead Costa Rican Production of La Traviata
U.S. conductor, Arthur Fagen, will lead six functions in Costa Rica of "La Traviata" (literally, The Fallen Woman), the most performed opera in the world. The 3-act opera by Italian composer Giuseppe Verdi, with libretto by Francesco Maria Piave, will be performed by the Costa Rican National Lyric Company (CLN) at the Melico Salazar Theater in downtown San José in July. Fagen serves as the p...
Spanish Police Arrest 39, Including 2 Costa Ricans, in Intl Child Porn Sharing Network
Spanish national police dismantled the largest international child pornography distribution network to date though pioneering research examining instant messaging groups and WhatsApp messages. The operation monitored 135 users in 18 countries in Europe, Central America and South America who participated in some 96 online pedophile groups. A total of 39 people have been arrested: 17 of them i...
New Chanel Product Features Green Coffee From Costa Rica's Blue Zone
The French high-fashion company Chanel has drawn on ingredients from the world's "blue zones," areas of greatest human longevity, to create a new anti-aging serum, reported the company. "Inspired by the regions where people live longer: the Blue Zones, Chanel Research sourced three longevity ingredients from the diet of the Blue Zone populations for the first time in a breakthrough skincare," s...
Locals Take European Tourists Fishing in Costa Rica's Protected Areas
By Wendy Anders Recent incursions of European tourists into protected marine areas off northern Costa Rica's Pacific coast has officials concerned about the impact of promoting illegal fishing among visitors, said the Costa Rican National Coast Guard Service recently. Fishermen have been documented aiding tourists from Spain, Italy and Germany mainly in the waters off Guanacaste province's S...
New 6.5 magnitude earthquake hits central Italy, causes important damages
(EFE).- A new earthquake measuring 6.5 on the Richter scale struck central Italy on Sunday morning, reported the National Institute of Geophysics and Volcanology. The quake, which was originally reported to measure 7.1 and hit at a depth of 10 kilometers (6.2 miles) in the regions of Umbria and Le Marche, demolished several houses. Fabrizio Curcio, director of the Department of Civil Protect...
Ancient Italian Mountain Village Leveled by Earthquake
Source: RAI The old mountain village of Amatrice was obliterated by a 6.2 magnitude earthquake that hit early Wednesday morning, leaving nearly 200 people dead and at least 53 missing. From the ground, EFE could see that many houses collapsed and cars were crushed by the falling rubble. In this scene of destruction and pain, a man tried to cycle through debris-strewn streets with tears i...
Mediterranean Refugee Crisis: 4,000 Deaths This Year
Wikimedia Commons A total of 4,027 refugees and migrants have died in the Mediterranean in the first seven months of this year, a 35 percent increase compared with the same period of 2015, the International Organization for Migration, or IOM, reported on Tuesday. Drowning was the main cause of death though fatalities sometimes resulted from violence among people on the crowded boa...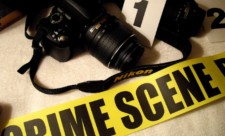 Mysterious Death of Italian Diplomat in Venezuela
Illustrative image. (Flickr Commons) Caracas, Jun 6 (EFE).- The body of Italian diplomat Mauro Monciatti, an administrative official at Italy's consulate in Caracas, was found at his home in an eastern Caracas neighborhood, fellow diplomat Lorenzo Salinas confirmed to EFE on Monday. Monciatti, 60, died from blunt trauma to the skull, an official with the Cicpc criminal investigative unit, w...