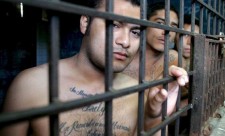 US Ambassador to Costa Rica Sharon Day Inaugurates Central America Anti-Gang Conference
Representatives from Costa Rica, El Salvador, Guatemala, Honduras, Panama and Belize will analyze the regional anti-gang strategy jointly with specialists from the United States Federal Office of Investigation (FBI), Department of Police Los Angeles, Chicago and Fairfax; and the Los Angeles Sheriff's Department. This is happening at the Central American Anti-Gang Conference, an important region...
Costa Rican Researchers Say Region's Farmers Not Prepared for Climate Change
Researchers from Costa Rica's Tropical Agronomic Research and Teaching Center and the non-profit Conservation International published findings on the impact of climate change in Latin America. Climatic Change magazine's special edition in March, Climate Change Impacts on Ecosystems, Agriculture and Smallholder Farmers in Central America, detailed the negative impacts of climate change in Centra...
Canadian Man Remains in Custody in Belize as Expatriate Double Murder Suspect
According to a report yesterday in The San Pedro Sun, a daily publication of San Pedro Town on Ambergris Caye, Belize, Canadian national, John DeShaines, remains under police investigation as the main person of interest in a double murder in Corozal in the north of the country. The bodies of 52-year-old Canadian Francesca Matus and 36-year-old American Drew DeVoursney were found Monday, May 1 n...
Canadian-American Couple Murdered in Belize; FBI Leads Investigation
Multiple reports in U.S. and Canadian media have revealed the details currently known about the gruesome murder of a Canadian woman and her U.S. boyfriend near the northern Belize town of Corozal. Belize police determined that theft was not the motive of the murder as no money or jewelry were stolen from the couple. Of two people detained this week as suspects in the murder, one Canadian man...
Palestinian Rights Committee to Convene in Managua, Nicaragua
By Wendy Anders The Committee on the Exercise of the Inalienable Rights of the Palestinian People will convene at the Holiday Inn–Convention Center in Managua, Nicaragua this weekend, said the United Nations General Assembly. The theme of the event is, "Building Bridges with the Palestinian Diaspora in Central America" and comes near the fiftieth anniversary of the Israeli occupation of Pale...
Costa Rica's Revitalized National Soccer Team Thrashes Belize 3-0
By Wendy Anders Yesterday Costa Rica walloped Belize 3-0 in the second day of Central American Soccer Cup matches at Panama City's Rommel Fernández stadium, reported Guatemala's daily Prensa Libre. The goals were scored by José Ortiz (25, 65) on his debut performance with the national team, and Johan Venegas (51). The hot mid-day Panamanian sun didn't deter Costa Rican coach Oscar Ramírez...
Caribbean Countries Receive US$8 Million to Manage Toxic Chemicals
PORT OF SPAIN, Trinidad — Eight Caribbean territories will receive financial assistance totaling US$8 million to combat exposure to toxic chemicals found in common household cleaning products, processed foods, and even clothing that can severely damage a person's health. Examples of toxic household products, photo from Facebook. Dr. Ahmad Khan, director of the Basel Convention Regional Cent...
Illegal Cigarettes Funding Organized Crime in Central Am.: AmCham
SAN JOSÉ, Costa Rica, Oct. 19 — A recent study paints a panoramic picture of a surging global trade in illicit cigarettes that is funding groups from Hezbollah and Hamas to the Central American Los Zetas cartel. Contraband cigarettes in Singapore, Facebook, photo for illustrative purposes. The study, "From Ant Smuggling to an Elephant in the Market," was conducted by CID Gallup for the Cost...
Costa Rica Participates in 2nd UN Arms Trade Treaty Conference
By Wendy Anders This morning in Geneva, Switzerland, Costa Rica's Security Minister Gustavo Mata reiterated Costa Rica's wholesale commitment to the effective implementation of the United Nations Arms Trade Treaty. The Arms Trade Treaty (ATT) is a multilateral treaty regulating international trade in conventional weapons, according to the United Nations website that entered into force in Dec...
Costa Rica Rejoins Central American Integration System
Thousands of Cuban migrants remain in shelters across Costa Rica. (CIDH/Twitter) By Wendy Anders After months of behind the scenes meetings and dialogue, the eight Central American Integration System (SICA, in Spanish) members met last week on Roatán Island, Honduras and welcomed Costa Rica back. At the June 28-30 meeting, leaders agreed to a forward-looking agenda that convinced Costa R...
New Border Incident Raises Tension Between Belize and Guatemala
Guatemala special forces soldiers on patrol. Wikimedia Commons Guatemala City, May 15 (EFE).- The Guatemalan government on the weekend denounced what it said was a new incident of the "excessive use of force by the Belizean army" after the detention of three Guatemalans for illegal gold mining in an operation that resulted in one of the men being wounded. In a brief communique released by t...
Military Tension on the Belize – Guatemala Border
Guatemala special forces soldiers on patrol. Wikimedia Commons Guatemala City, Apr 23 (EFE).- Guatemalan President Jimmy Morales will meet Saturday in the United States with OAS Secretary General Luis Almagro and the secretary of the Inter-American Commission on Human Rights, or IACHR, Emilio Alvarez Icaza, to ask that they investigate the death of a 13-year-old boy on the Guatemala-Belize bor...
6 amazing places to visit in Belize
From exotic animals to mysterious Mayan ruins; don't miss these six stops on a trip to this underestimated Central American country 1. Crooked Tree Wildlife Sanctuary Crooked Tree is a village rich in Creole culture and a reserve with abundant bird life. This is possibly one of the richest birding areas in Belize and Central America. It is recognised as a wetland of international imp...