Legislators in Costa Rica Revisit 2010 Google Maps Invasion
Source: WikiMedia Commons The Directorate of Intelligence Services (DIS), a shadowy agency in Costa Rica that operates with barely any oversight, may or may not have known that the infamous "Google Maps Invasion" of Isla Calero by a Nicaraguan Army infantry squad since 2008. Such was a recent report filed by journalist Manuel Sancho of online news daily CRHoy.com. While testifying before th...
Tuna Fishing Restrictions in Effect in Costa Rica
Longline tuna haul. Source: Greenpeace. By means of an Executive Decree signed on Tuesday by President of Costa Rica Luis Guillermo Solis, parts of the Pacific Ocean are now off limits to commercial tuna fishing. The two main oceanic locations where tuna fishing is absolutely prohibited are the Isla del Coco (Cocos Island) National Park and the Seamount Conservation Area. The National Coast Gu...
Political Parties in Costa Rica are in Shambles
President Solis Even before former presidential candidate Johnny Araya surprised the political sphere in Costa Rica by dropping out of the race that elected President Luis Guillermo Solis in a landslide runoff victory, analysts sensed uncertainty among the ranks of the powerful National Liberation Party (Spanish initials: PLN). Such observations are now being confirmed by a report by Gianluca ...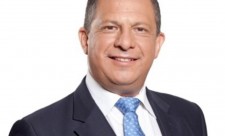 Mixed Reactions After 100 Presidential Days in Costa Rica
Source: Casa Presidencial It took a little less than an hour for President Luis Guillermo Solis Rivera to deliver a summary of his first 100 days in office, but the collective time spent by legislators and political analysts commenting on his speech could soon add up to more than 100 hours. As expected by many, President Solis did not have much to say; however, critics pointed out that he coul...
Paul Watson Takes Ice Bucket Challenge; President of Costa Rica Declines
Paul Watson with actress Daryl Hannah. Creative Commons. The ice bucket challenge to raise awareness and funds towards research and treatment of Amyotrophic Lateral Sclerosis (ALS, also known as Lou Gehrig's disease) has reached the Presidential Office of Costa Rica. Challenged by a radio personality from 104.3 FM (Los 40 Principales or Top 40), President Luis Guillermo Solis respectfully decl...
Internal Tensions May Affect Immigration in Costa Rica
Source: CONAMAJ Labor disputes and internal bickering between labor unions and immigration officials may complicate the legal status of visitors, perpetual tourists and other foreigners in Costa Rica. At the heart of the issue is an operations manual that aimed to reflect the national security policy of improvement undertaken by the administration of President Laura Chinchilla; alas, it looks ...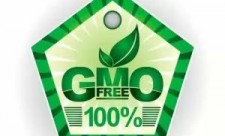 Legality of Costa Rica's GMO-Free Cantons Questioned
The Republic of Costa Rica is divided into 81 cantons administered by municipal councils. Over the last few years, 74 of these municipalities have passed ordinances prohibiting the cultivation of transgenic crops and other genetically modified organisms (GMOs). That 90 percent of Costa Rica's territory is transgenic-free is a point of pride for anti-GMO activists; however, some legislators don't t...
Former Taliban Cook Seeks Asylum in Costa Rica
Ghaleb Nasar Al Bihani Ghaleb Nasar Al Bihani was a religious student in Afghanistan when he was introduced to jihad (the holy struggle of Muslims against infidels that is often hijacked by imbecilic extremists for terror and violence). These days, he practices yoga and Spanish as he dreams of one living in Costa Rica, Spain or Uruguay. First, however, he must somehow obtain a release from the...
Cheap Beer and Cows: Unusual Smuggling in Costa Rica
Seized beasts. Source: Fuerza Publica Three cows stuffed inside a passenger vehicle, two cases of Old Milwaukee and one of Milwaukee's Best are among the unusual items that police officers assigned to guard the land borders of Costa Rica have confiscated in recent days. These attempted smuggled goods join a long list of peculiar items destined for the versatile and burgeoning black market in C...
Coast Guard in Costa Rica Foils Scuttling by Drug Smugglers
Source: MSP Flickr Officers of the National Coast Guard Service in Costa Rica literally gave the shirts off their backs to stop sinking of evidence by four Colombian men charged with cocaine smuggling. According to a press release by the Ministry of Public Security (Spanish initials: MSP), the suspects tried to scuttle a 42 foot powerboat with 100 kilos of cocaine by removing special drain plu...